Affiliate Program Management
Results-Driven Performance Marketing
Versa is exclusively focused on affiliate marketing and we've spent the last decade perfecting affiliate program management.
We've developed practices and affiliate management methodologies that are proven to deliver higher sales for our clients.
We've built expansive relationships with high-quality affiliates across every vertical and marketing channel and leverage the power of these relationships to rapidly grow every program we manage.
Our seasoned account managers are accessible whenever you need them – no ticket systems here.
We Specialise In
Our Areas of Expertise
Our Programs
Proven Results for all Program Types
Launch a New Program
Launch a New Program We understand the complexities of launching an affiliate marketing program, and we handle all of the details on your behalf. We'll launch a program that is designed specifically around your goals that generates rapid results and sustainable growth with a positive ROI.
Under Our Management
Launch a high-margin affiliate marketing channel
Leverage the marketing power of online publishers
Launch your program the right way, the first time
Expedite time to results
Grow Your Existing Program
Our proven track record of re-energizing programs consistently produces growth beyond our clients' expectations. With the powerful leverage of our relationships, combined with our longstanding expertise, we'll generate new and consistent growth for your program.
Under Our Management
Expand partnerships
Modernize your affiliate program
Activate top-tier partners
Open new revenue streams
Services
Customized Services for Every Organization
Emerging
Emerging brands are experiencing growth and looking to expand into highly profitable marketing programs. Their focus is on performance driven programs that drive volume with high profitability.
Our emerging client strategies enable rapid growth while maintaining profitability factors that are key to sustainable long-term growth. You'll receive management catered to the unique needs of your emerging business.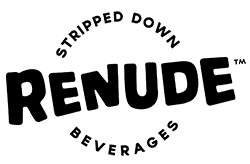 Mid-Market
Mid-Market brands are focused on incremental and sustainable growth with an optimal ROI. These brands are looking for repeatable sales partnerships that can sustain long-term company growth.
With a combination of tactics from emerging and enterprise client management, we'll generate meaningful growth your mid-market company is
seeking.
Enterprise
Enterprise clients are looking for accelerated growth while maintaining ROI through proper cost optimization. Marketing compliance and adherence to business directives are key to a successfully operated affiliate program.
We'll provide management and growth at scale with a holistic approach to how the affiliate channel will interact with other marketing channels, departments, retail channels and the overall business.
Affiliate Programs
Expert Affiliate Management
Affiliate programs must be expertly managed in order to maximize their potential. We will ensure that every aspect of your program is managed with the attention required for success.
Relationship Driven Channel
10+ Years of Developing Partnerships
In a relationship driven channel, Versa has built it's reputation on developing the deepest and highest volume of partnerships across every category and affiliate marketing type.
We have been very impressed with Versa Marketing. Not only have we seen an immediate impact in our Shareasale referrals, we were also very impressed with the detailed launch our Avantlink program. They have freed up our marketing team to focus on future projects. Versa has been a great "hands free" solution to management of our affiliate program."
Versa Marketing's team is amazing! They took the time to understand our business and provide great support throughout the whole process. I would recommend Versa for someone exploring affiliate marketing!
The members of Versa's team were a perfect extension to our marketing team. They made it easy to quickly grow and maintain Neat's affiliate business. Their attention to detail and experience in the field has made them a real asset.
Partnering with Versa on our affiliate management has made a tremendous difference with our programs. It's provided additional scale we would not have been able to achieve internally, and across the board we are seeing revenue growth in double digits, a strong focus on recruitment, fraud auditing/resolution, and deployment of new programs. We're extremely pleased with the Versa team and the results they are generating.