The right
affiliate marketing

strategy equals results
Let us show you how we generate results within your industry.
Some Of Our Clients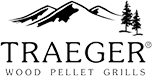 Expand Your Program
Affiliate Program Management
As a leading affiliate management company, Versa Marketing Inc. has years of experience launching new affiliate programs and taking over the management of existing programs. Our affiliate relationships and program management experience are the ultimate tools for increasing your results through performance based marketing.
Partner With The Best
The Leading Affiliate Marketing Agency
Through our experience in the affiliate channel, Versa has become one of the most recognizable and trusted management agencies amongst affiliates.
We've developed a series of proven and repeatable program management methodologies to identify, recruit, engage and develop affiliate partnerships within the programs we manage.
As a leading affiliate agency, Versa has been given the distinction of Preferred Agency within all the major US affiliate networks.
We pride ourselves on our ability to understand our clients' objectives and develop customized strategies to generate rapid and consistent results.
A major differentiating factor in our management is the strategic partnerships we've built with tier 1 media publications, content publishers and micro to macro influencers.
The exclusive focus of our agency is affiliate management. This has allowed us to fully immerse ourselves in the channel and establish Versa as the leading channel expert.
Versa Marketing
What's affiliate marketing?
Affiliate marketing can seem overwhelming, let us simplify it for you? We've put together a breakdown of the various players, where your company fits in and the advantages of this powerful, performance based marketing channel.
Generating Results
Success Stories
Activewear brand generates 6 figure monthly affiliate sales in first 6 months
An emerging activewear brand that recently launched their new line of clothing for gym-goers.
Kitchenware Company Generates $2.1M in Affiliate Revenue
One of the largest kitchenware brands in the U.S. creating functional and stylish kitchen appliances and accessories.
We have been very impressed with Versa Marketing. Not only have we seen an immediate impact in our Shareasale referrals, we were also very impressed with the detailed launch our Avantlink program. They have freed up our marketing team to focus on future projects. Versa has been a great "hands free" solution to management of our affiliate program."
Versa Marketing's team is amazing! They took the time to understand our business and provide great support throughout the whole process. I would recommend Versa for someone exploring affiliate marketing!
The members of Versa's team were a perfect extension to our marketing team. They made it easy to quickly grow and maintain Neat's affiliate business. Their attention to detail and experience in the field has made them a real asset.
Partnering with Versa on our affiliate management has made a tremendous difference with our programs. It's provided additional scale we would not have been able to achieve internally, and across the board we are seeing revenue growth in double digits, a strong focus on recruitment, fraud auditing/resolution, and deployment of new programs. We're extremely pleased with the Versa team and the results they are generating.
Versa Marketing
Affiliate Network Partners
Versa is a preferred agency partner with the top affiliate networks and tracking platforms. Leverage our industry and technical expertise to get the most from your affiliate program.