Traeger Wood Pellet Grills, the outdoor cooking choice for food enthusiasts, has just launched their affiliate program in the AvantLink network. Traeger is committed to providing a quality grill that is easy to use at an exceptional value. All Traeger Grills reduce your carbon footprint and are made from 100% natural material; that means nothing harmful is cooking your food. Their grills operate as wood-fired convection ovens with 6-in-1 versatility, so you can grill, smoke, back, roast, braise, and barbeque any food to culinary perfection. If you want the ultimate outdoor cooking experience, experts agree that using hardwood is the best way to go. Say goodbye to grilling with propane or charcoal, Traeger Grills use 100% natural hardwood which provide a tastier, healthier fuel alternative that infuses food with rich, robust flavor.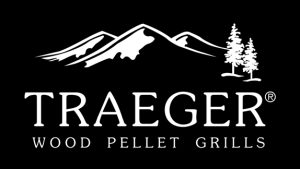 From apple to hickory and cherry to maple, they have eight different flavors of wood pellets that provide great taste to every dish. The amazing taste the pellets provide is just one of the many benefits, there are no artificial binders. Traeger is one of the few wood pellet grill companies that manufactures their own wood pellets. By manufacturing their own wood pellets, they can carefully control the quality and purity of their raw material supply. No need for matches or lighter fluid, starting a Traeger Grill is as simple as turning it on and waiting a few minutes to warm up. The igniter rod will activate for the first 4 minutes and will automatically light the pellets as they are fed into the firepot.  Traeger Grills are built to last for years with minimal effort so when it comes to cleaning up, just make sure you line the drip pan with heavy duty aluminum foil for easy disposal of drippings. This grease system will keep the inside of your grill clean and dry. With temperature control as a main feature on Traeger Grills, you can now trust that the grill will automatically feed pellets as needed to maintain and monitor your desired temperature setting for hours on end. These grills are designed to circulate hot, smoky air around the food, cooking it evenly on all sides. This convection technology is an effective system of heat distribution that allows you to grill or smoke the most delicate fish or even bake a large pizza! This even heating means that you achieve perfectly cooked food every time, with no flare-ups, no burnt food, and no hassles. With Traeger, you simply set the control and let the grill do the work.

Not only do they produce top-quality grills and provide their own wood pellets, they also offer accessories including grill covers, grill racks and shelves, grilling tool sets, etc. You can also browse through and choose from their custom blend sauces, rubs, and shakes. Traeger Grills is your one-stop shop for outdoor cooking. The Traeger Grills affiliate program offers affiliates a 5% commission with a 60 day cookie, and with a high average order value, this is a great benefit! All food, outdoor cooking, and grilling related affiliates are encouraged to join the Traeger Grills affiliate program in AvantLink today! Please visit Versa Marketing for more information on
affiliate program management services
.