Versa Marketing Inc, a Boulder, CO based marketing company, has signed a new client Xero Shoes, the makers of the Original Barefootware. Xero Shoes, a minimalist shoe company, has partnered with Versa Marketing Inc. to handle their
social media management.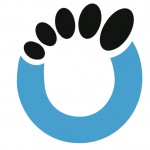 Xero Shoes
® are a high-tech upgrade on the traditional huaraches running sandal of the Tarahumara Indians of Mexico. Durable, stylish and affordable — Xero Shoes supply the fun and benefits of being barefoot, but with a layer of protection. Grown from the original Invisible Shoes model, and inspired by huaraches, Xero Shoes has grown in popularity to now include walking, hiking, yoga, kayaking and gym-going. With Xero Shoes, Versa is tasked with increasing brand awareness and creating a ROI positive environment. We strive to accomplish these objective through a mix of brand engagement and viral content sharing with the running and minimalist community. Xero Shoes are a genuine, legitimate product with unlimited growth potential in the outdoor space. Xero Shoes has over 22,000 customers, ages 1 to 91, in more than 73 countries who wear Xero Shoes for everything from walking, to hiking, to yoga, to kayaking, to running hundred-mile ultra marathons. Visit
www.XeroShoes.com
to learn more about the minimalist sandal company and its products.