The Perfect Voice Affiliate Program is a great program to start out the new year with. America's number one vocal coach, Roger, designed this 4 disc tutorial to teach you what to do with your voice. Roger has been a voice coach for a long list of celebrities including Selena Gomez, Eminem, Anthony Robbins, Suze Orman, Jeff Bridges and more. He also worked on the set of Glee.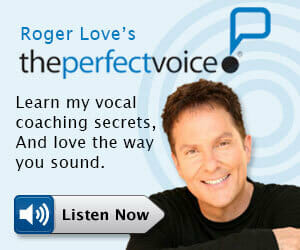 The Perfect Voice teaches you how to change the sound of your voice and how to change your life with it. In the first voice coaching series, Roger teaches you the essential techniques and concepts to better speaking. The add on programs, teach communication for the workplace and for relationships.
This is one of the best affiliate programs to start the New Year out with. Personal Development and goal setting is on the minds of so many people and this program helps them keep some of those New Year's resolutions.
Affiliates earn a 20% commission on all sales (an average of $20 per order). The Perfect Voice affiliate program is run as a direct program and affiliates can join on The Perfect Voice website. If you have a personal development or self help blog, this program is one of the best affiliate programs you can join.