Ever wonder what your perfect dog might look like? Versa Marketing Inc.'s newest client, Perfect Dog, has created an app that will put an end to the guessing. The Perfect Dog app is a free app available in the Apple App Store as well as Andoird. Perfect Dog displays over 2000 exquisite photos and encyclopedic information on over 249 popular and rare dog breeds. Users also have the option of upgrading for $.99 to receive an additional 100 breeds. With over 800 5 Star reviews in the App Store, Perfect Dog is becoming the ultimate dog reference guide for canine lovers everywhere. With the comprehensive MATCH feature, users are able to select their desired 'perfect dog' qualities, and receive a listing of breeds that best match their lifestyle criteria. All dog breeds have vibrant, high quality photos along with detailed and interesting descriptions.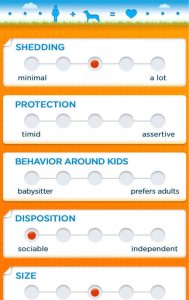 Versa Marketing Inc. is working to create a
social media presence
for Perfect Dog. With over 4,200 Facebook fans and a growing Twitter following since the social media launch in January, Perfect Dog has increased its number of downloads and ranking in the app store. Versa Marketing Inc. is also reaching out to popular pet bloggers and social media personalities to promote Perfect Dog. As the social media community continues to grow, Perfect Dog is expected to become the top app in its category.