Affiliate Marketing for The Neat Company, makers of document scanners and cloud organization services, is managed in Commission Junction. Whether you're a stay at home mom managing bills and paperwork or running daily operations at a small business, Neat is a great tool to help you save time, do more, and increase productivity! It helps make managing paperwork easier. Anyone and everyone can benefit from using Neat which is why it makes it the perfect holiday gift! Christmas is right around the corner and although Neat might not make the best stocking stuffer due to size, it does make the best present for several reasons. The holidays make for a great opportunity for affiliates who are marketing Neat scanners.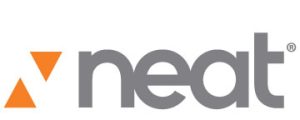 Neat automatically recognizes item types and key information so that you can organize them strategically. It keeps all of your important files in one safe, searchable place so that it is easy to find and easy to share. How much do you dislike doing your taxes? Neat comes to the rescue by significantly making that grueling process easier and less stressful. You'll never have to enter data by hand again; Neat will automatically pull data from your receipts to create useful reports. These scanners can instantly generate tax, spending, and expense reports. You may be asking yourself how is it possible for this device to do these incredible tasks? Their InDocument Identification Technology transforms the words and numbers on your documents into useful, usable information.  Don't let important documents pile up in your office or home, let Neat take care of it for you and keep it organized. Neat lets you work smarter and save time. Neat offers affiliate partners 8% commission, a 45 day referral period and special affiliate offers. Neat has recently added new banners in CJ featuring a great deal so feel free to check those out!  All business, travel, and organizing affiliates are encouraged to join the Neat Company affiliate program in CJ. Affiliate partners can sign up directly through Commission Junction. Here is more information about Versa as an
Affiliate Marketing Company
.