The Neat Company chooses Boulder based online marketing group, Versa Marketing Inc., to take over their affiliate recruiting and engagement in the Commission Junction network. The Neat Company (formerly NeatReceipts) was born from a single idea: that there's a better way to deal with receipts for expense reports. Over time, the idea has grown and changed into something much more powerful: transforming paper documents into live data you can manage. The company and its products have earned, and will continue to earn many awards and accolades.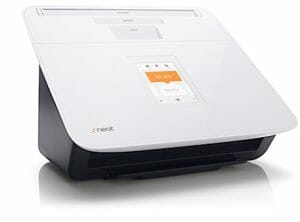 The Neat Company's promise is simple: organize and simplify. Using a small scanner, paper documents are converted into digital form and are easily available on your desktop, in the cloud and with a mobile app. Your digital documents become useful, organized information in one ecosystem. The integrated software, hardware, cloud service, and mobile app makes it easy to acquire, search, share, and access your most important information – anywhere, anytime.
Neat offers affiliate partners 8% commission, a 45 day referral and exclusive promotions. All affiliates are welcome to incorporate Neat to their program. Affiliate partners can sign up directly through Commission Junction, as well as contact Versa Marketing Inc. for more information and assistance getting started.