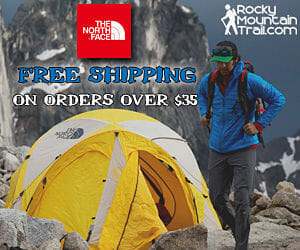 Rocky Mountain Trail is currently featuring an End of Season Sale on North Face through their affiliate program in Commission Junction and Avantlink. Living at the foot of Colorado's majestic Fourteeners has inspired Rocky Mountain Trail to help others find their own piece of heaven. They are committed to helping outfit families so you & yours can enjoy the recreational opportunities that lie outside your door.
Check out the hundreds of North Face products now on clearance at up to 40% off. Clearance products include gear from backpacks, camping, handbags, jackets and men's & women's clothing. Rocky Mountain Trail also offers other high quality name brands that are in high demand for a variety of activities. Orders over $35 ship free!
Affiliates joined in the Commission Junction or Avantlink networks earn 9% commission in a 120 day referral period. A full datafeed is also available. All biking, camping, climbing, fishing, hiking, mountaineering, paddle sports, running, snow sports, yoga and outdoor related affiliates are encouraged to apply today! Affiliate program management is provided by Versa Marketing Inc, click here to learn more.