The Neat Company, makers of document scanners, manages their affiliate program in the Commission Junction network. One very valuable tool of Neat scanners is how quickly and easily the scanned information can be integrated with a multitude of useful programs. Information can be exported to Excel®, Outlook®, Quicken®, QuickBooks®, TurboTax® and many more. This can be very helpful for personal use and very valuable for small or medium sized businesses. With tax season wrapping up, it's a good time to reflect on making your taxes easier for next year. And as we enter into spring, it's a good time to start thinking about how to better organize yourself for the coming year and keep clutter to a minimum.­­­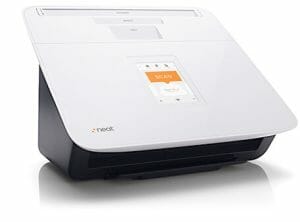 The Neat Company takes a straightforward approach: organize and simplify. They offer different scanners for different needs. NeatReceipts is portable, NeatDesk can handle large batches of documents and NeatConnect sends documents straight to the cloud. Once scanned, the information can be accessed whenever and wherever you need.
Neat offers affiliate partners 8% commission, a 45 day referral period and exclusive promotions. All affiliates are encouraged to join the Neat Company affiliate program. Affiliate partners can sign up directly through Commission Junction, as well as contact Versa Marketing Inc. for more information and assistance getting started.