The Roger Love Singing Academy has an affiliate program available to select publishers. Affiliate marketers can apply to this direct program from the website. Those not familiar with Roger Love may be familiar with come of the singers and actors he has coached to award winning performances – earning him the title of America's number one vocal coach. Love has worked with stars like Reese Witherspoon, Jeff Bridges and Colin Farrell. As well as sensations like Selena Gomez, John Mayer, and Demi Lovato.  The Roger Love Singing Academy has the ability to change the voice of anyone that follows the course.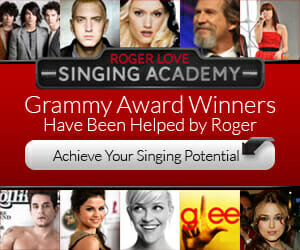 The Singing Academy starts with a 5 week course that teaches you the basics of mastering all three of your voices – chest, middle and head. No matter where you are at with your singing voice, this course puts you on track for stardom. Whether it is in the church choir, auditioning for a spot or accelerating a career with singing, Roger's voice lessons, singing tips and advice will help you achieve your full singing potential .
Roger gives the curious 4 free voice lessons as an intro to voice coaching. Serious students can choose from a 10 week and 14 week course for even more coaching – all available through the online portal.
Affiliate marketers accepted to the program earn 20% commission on all sales. Average commission payouts are $60 CPA with the Roger Love Singing Academy Affiliate Program. Content related affiliate websites and blogs and professional affiliate marketers accepted. Qualified reviewers are also eligible for free access in order to do a Roger Love Singing Academy review. Affiliates are welcome to apply from all countries.